Presidency screens visitors to Aso Rock, workers for coronavirus
• Senator warns on failure to quarantine Chinese second-hand clothes
• cases now 90,893 globally
John Ameh, Olufemi Atoyebi, Eniola Akinkuotu, Sunday Aborisade, Femi Makinde, Maureen Ihua-Maduenyi, Leke Baiyewu and Okechukwu Nnodim
The fear of the coronavirus spread in the country grew on Tuesday as the House of Representatives resolved that the National Assembly should suspend plenary to prevent lawmakers from being infected with the disease.
The House took the decision as the Minister of Health, Dr Osagie Ehanire, said the Director General of the Nigeria Centre for Disease Control, Dr Chikwe Ihekweazu, who had just returned from China, was in self-isolation for 14 days.
Also the Federal Government said it had deployed environmental health officers in public places such as motor parks, markets and schools to stem the spread of the disease.
But despite government's efforts, fear of spread of the disease heightened as patients and their relatives in some hospitals, including the National Hospital, Abuja, were on Tuesday wary of people with symptoms such as sneezing and coughing, which are similar to coronavirus.
As the coronavirus panic increased, the Vice- Chairman of Senate Committee on Customs, Senator Francis Fadahunsi, raised the alarm that unrestricted smuggling of Chinese okirika (second hand clothes) into Nigeria through Onne Port in Rivers State could worsen the disease in the country.
Following the diagnosis of an Italian businessman with the disease on Thursday, no fewer than 58 people are currently being isolated.
The Italian, who arrived in the country on Monday last week, abroad a Turkish Airlines flight, went to Lafarge African Plc, Ewekoro, Ogun State, from where he was referred to Lagos, when he developed symptoms similar to coronavirus.
He was diagnosed with coronavirus and he is currently in isolation at the Infectious Disease Hospital, Yaba, Lagos.More in Home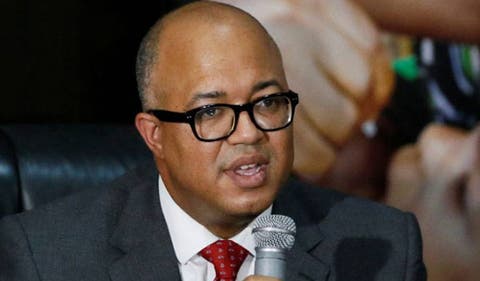 NCDC boss in isolation after China trip, Reps move to suspend plenary
Lagos, Ogun, Oyo, Ondo assemblies pass Amotekun bill
South Africa enters recession, again Nigeria emerges Africa's biggest economy
BREAKING: Buhari swears in Yemi-Esan as new HoS
The government, had on Monday raised the alarm that 158 people abroad the same plane with the Italian could not be traced, raising concerns that the level of the spread of the disease could not be ascertained.
On Tuesday, the House of Representatives called for the suspension of the National Assembly plenary for two weeks.
The House said the management of the legislature should install screening and sanitation devices at the National Assembly complex during the period.
While they were making the call, the lawmakers were cautious in their interactions with one another for fear of being infected with the virus.
For instance, as the presiding and principal officers walked into the chamber, the Deputy Minority Whip, Adesegun Adekoya, was seen extending his legs to members on both sides of the isle to greet them.
Another member, Buba Yakub, after having a conversation with the Deputy Speaker, Ahmed Wase, also greeted the Clerk to the House, Patrick Giwa, with legs.
Edo lawmaker wears mask, others greet with legs
A member from Edo State, wore a surgical face mask. His appearance caught the attention of lawmakers in the chamber, some of whom walked to where he was seated to exchange pleasantries.
A member, Mr Josiah Idem, moved a motion of urgent public importance titled 'The Need for Emergency Response and Tackling of Deadly Coronavirus (COVID-19)', which the House unanimously adopted.
At the end of the debate, the Minority Leader, Ndudi Elumelu, among other lawmakers, moved for an amendment to the motion, praying that the House should "urge the entire National Assembly to embark on two weeks' suspension of plenary to enable the management of the National Assembly to put measures in place to take care of the rapid surge of this coronavirus."
Elumelu also prayed the House to mandate the committees on health, house services and internal security to ensure compliance with the resolution.
Earlier, the lawmaker had raised a point of order on legislative privilege, saying, "I think that this House should suspend plenary for a period of two weeks or thereabout, for the management to sanitise everybody and allow it to put measures in place, so that all of us can be tested. It may sound like a joking matter but it is a very serious matter. And I think this House should take this as a very serious matter, otherwise, you would not know who to shake hands with."
READ ALSO: Gbajabiamila denies sponsoring mom's Dubai birthday with public funds
Several members, who contributed to the debate, pointed out that Nigeria had yet to be prepared to contain the disease, saying only Lagos, Abuja and Kano had isolation centres.
In his contribution, Abiante Dagomie said, "Here in the chamber, we shut down a motion to bring back our brothers and sisters in Wuhan. Why did we shut down the motion? It was for fears of not having to bring the disease here. Finally, our fears have caught up with us. We saw when ministers were saying, that Nigeria was ready for the coronavirus, probably that was the invitation that led to the virus to come.
"Even when the Minister (of Health, Dr Osagie Enanire) was addressing the world, the type of seat that he sat on showed the world how ready Nigeria was."
Moving the motion, Josiah, among other things, said, "The House is worried that the socioeconomic implications of the outbreak of COVID-19 in Nigeria can be very disastrous. This can be threatening to the lives of about 200 million Nigerians. Hence, events have been cancelled or rescheduled as the disease ravages the world.
"The House is concerned that with the current situation of health facilities in Nigeria, the virus, if not properly checked or curtailed, will easily be transmitted within the larger population and may lead to a wider catastrophe.
"The House notes that the Federal Government needs to move swiftly and intensify collaborations with health agencies to nip it in the bud at this early stage of the outbreak of the infection in the country."
Josiah prayed the House to mandate the leadership of the National Assembly to set up an ad hoc committee to interface with the executive, health agencies and institutions, with a view to overcoming and eliminating the dreaded novel coronavirus recently brought into the country.
He also called for the immediate activation of all centres established and designated for the treatment and management of Ebola cases in the country for the management of suspected cases and victims of COVID-19.
NCDC boss in self-quarantine, says health minister
The Minister of Health, Ehanire, when he appeared before Senate leadership on Tuesday, explained why the director general of the NCDC was in self-quarantine for 14 days.
He told the Senate principal officers that Ihekweazu was quarantined because he just returned from China.
He said the standard practice was for anyone coming into Nigeria to be quarantined for 14 days before mingling with other members of the public.
He also explained that the NCDC boss would remain in his house throughout the two week period.
The Minister said, "We were honoured that one of the scientists that the World Health Organisation had chosen to go to China to study the disease was the DG of NCDC.
"They went there for nine days, during which they carried out investigations. But we have already established rules here that anybody who has been to China will go to self-quarantine. Chikwe (Ihekweazu) has gone (to China) and come back and has done the test.
"It's negative, but we have insisted that he must undergo the 14 days of quarantine which is why he was not here today.
"It is not allowed to come out until after 14 days, because if you make rules, you must also obey them, which is to set example for Nigerians that the head of NCDC is self-quarantined as we speak. He's very well but he has to follow the rules," he added.
I'm in self-isolation, not being quarantined, says NCDC boss
The Director-General of the NCDC, Dr Ihekewazu, in an interview with The PUNCH on Tuesday evening, explained that he was in self-isolation, not quarantine.
The NCDC boss said indeed he was part of a delegation of the WHO that visited China recently. He, however, said he was not being quarantined as reported.
"I was not quarantined. I was part of the delegation of the DG of the WHO to China and I have since returned. I am not being quarantined please," Ihekweazu said.
Presidency screens visitors to Aso Rock, workers
Temperature test, sanitiser use now compulsory at Villa
The Presidency on Tuesday joined other government establishments in taking protective measures over the coronavirus by screening all visitors to the Presidential Villa, Abuja.
The PUNCH observed that most Aso Rock workers were also screened as they entered the main reception for public access into the offices.
Health personnel stationed at the reception, checked the temperature of persons arriving for the business of the day at the seat of power.
The visitors were also given hand sanitisers to disinfect their hands before proceeding further into the building.
Investigations by The PUNCH indicated that prior to the commencement of screening on Tuesday, officials of the NCDC had visited the Villa to assess the place, preparatory for the exercise.
The Department of State Services operatives, who manned the entrance, ensured that all arrivals subjected themselves to the screening.
Incidentally, Tuesday's commencement of screening at the Villa started barely 48 hours after the Presidency down-played the fears being expressed by Nigerians, urging them not to get into a panic mode.
The Presidency, in its position on Sunday, said there was no need for Nigerians to get into a panic mode over the one case of Covid-19 confirmed so far in the country.
YOU MAY ALSO LIKE: UCH denies admitting coronavirus patient
"President Buhari urges Nigerians not to panic about the news of this first case of Covid-19 in our country, as undue alarm would do us more harm than good", part of a statement issued earlier on Sunday by his media aide, Mr Garba Shehu, read.
Patients, hospital staff wary of people with symptoms similar to coronavirus
The fear of the disease was also in hospitals in the country. For instance, relatives of in-patients at the National Hospital, Abuja, expressed fears over the possibility of a patient with symptoms of coronavirus being admitted to the same ward where their family members were being treated.
Although the hospital is not among the hospitals that will house isolation centres for people who contract coronavirus, the hospital is known for treating patients with viral infections and it is equipped to carry out other medical treatments like Lassa fever.
A relative of a patient on admission in one of the wards, Abdulahi Hassan, said his brother had been in the hospital for five days, but the report of coronavirus had created panic for him and his brother.
He said, "We are from Kogi State. We were referred here from Lokoja. My brother is conscious of the news going round that coronavirus has entered Nigeria. He wants to leave the hospital as soon as possible if he can take that decision on his own.
"Honestly, if I can take that decision for him, I will do that too. You don't want to be around when someone with the symptom (of coronavirus) will enter the hospital and be in the same ward with others who don't have it before being isolated."
Another person, Esther Carlistus, said her husband was rushed to the hospital in poor health, but said that they were eager to go and complete the treatment at home.
She said, "I have read a lot about coronavirus. We were here on Friday when they said it had entered Nigeria through an Italian who visited our country. We have been praying against it but now that it has come, we have to fight. The most unsuitable place to be at this period is a hospital. As soon as my husband is well enough, we will leave."
Some of the employees of the hospital called on government to provide adequate personal protective equipment for the staff.
A doctor, who spoke on condition of anonymity, said she was wary of how she related with patients who presented symptoms of coronavirus.
The Public Relations Officer of the hospital, Tayo Haastrup, earlier told one of our correspondents that the hospital had created enough awareness among staff to ensure the safety of patients.
He said, "Our centre is not created for coronavirus, but we have facility to cater for people with Lassa fever. We have about two or three rooms reserved as an isolation ward in case people that need to be isolated are brought into the hospital."
FG deploys environmental health officers in motor parks, others
On his part, the Minister of Environment, Mohammed Abubakar, at a press conference, said the Federal Government had deployed environmental health officers in public places across the country to help halt the spread of coronavirus.
Abubakar said all state ministries of environment had also been ordered to release health officers in their domains, adding that the government had identified high risk areas and would put motor parks, markets and schools under surveillance.
Chinese second hand clothes at Onne Port may cause coronavirus, senator warns
But the Vice Chairman, Senate Committee on Customs, Fadahunsi, warned that corruption in the Nigeria Customs Service could lead to the spread of the coronavirus in Nigeria.
Fadahunsi, in an interview with one of our correspondents on Tuesday, alleged that some unscrupulous importers were bringing banned goods from China and other countries.
He alleged that goods were being brought into Nigeria through the Onne Port in Rivers State. He said these containers including the ones bearing okrika (second hand clothes) were not quarantined, saying coronavirus might be imported into the country through these means.
Fadahunsi, who represents Osun East Senatorial District, stated, "Due to the outbreak of the virus now, China does not allow anything into their country without being quarantined. Saudi Arabia has stopped people going there for lesser Hajj because of the virus, but we are bringing second hand clothes and other items from China without being quarantined. We are playing with fire."
Chinese quarantined at Lagos airport over coronavirus scare
Meanwhile, a Chinese was on Monday quarantined at the Murtala Muhammed International Airport, Lagos, for exhibiting certain symptoms upon his arrival.
The man was said to have arrived at the airport at 12pm on Monday onboard Ethiopian Airlines flight from Addis Ababa.
According to reports, the man's persistent cough made health officials at the screening point to separate him from other passengers and took him into a medical facility at the airport for observation.
The Lagos State Ministry of Health and the NCDC were said to have been notified to carry out tests on the passenger.
The Federal Airports Authority of Nigeria and Ports Health Services have yet to make official statement on the development.
READ ALSO: I spend $2m monthly on charity – Fr. Mbaka
But it was gathered that the man, who was handed over to the Lagos State Government officials, tested negative for the disease.
23 Iranian lawmakers tested positive
The Deputy Speaker of Iran's parliament, Reza Misri, in a statement on Tuesday said 23 of his colleagues have tested positive for coronavirus.
According to the UK Guardian, Misri stated, "As of now, 23 members of parliament were tested positive. These people have a close relationship with the people and they carry different viruses from different parts of the country, which may create a new virus, so we recommend the lawmakers to cut off their relationship with the public for now."
Coronavirus cases now 90,893 globally, deaths, 311 –WHO
The World Health Organisation Director General, Dr Tedros Ghebreyesus, at a press conference in Geneva on Tuesday, said, "There is now a total of 90,893 reported cases of COVID-19 globally, and 3,110 deaths.
"In the past 24 hours, China reported 129 cases, the lowest number of cases since the 20th of January. Outside China, 1848 cases were reported in 48 countries. Eighty per cent of those cases are from just three countries: the Republic of Korea, the Islamic Republic of Iran and Italy.
"Twelve new countries have reported their first cases, and there are now 21 countries with one case. 122 countries have not reported any cases."
Copyright PUNCH.
All rights reserved. This material, and other digital content on this website, may not be reproduced, published, broadcast, rewritten or redistributed in whole or in part without prior express written permission from PUNCH.
DOWNLOAD THE PUNCH NEWS APP NOW ON
CORONAVIRUS CASENCDC BOSS ISOLATION Comments
TODAY IN HOME
37 years after, Lagos metro line aborted by Buhari, still hurting
NCDC boss in isolation after China trip, Reps move to suspend plenary
Lagos, Ogun, Oyo, Ondo assemblies pass Amotekun bill
South Africa enters recession, again Nigeria emerges Africa's biggest economy
JUST IN
Abducted catholic priest regains freedom in Benue
11:22 am
Coronavirus: Shutting down National Assembly needless, says NCDC
10:53 am
US offers N2.5bn for information on Boko Haram leader, Shekau
10:43 am
Egypt executes top Islamist militant, Hisham Ashmawy
10:30 am
Inaugural Basketball Africa League postponed over Coronavirus
10:25 am
Poverty gap fueling north-south migration in Nigeria
10:21 am
Biden wins primary in Warren's home state Massachusetts
10:16 am
Future of abortion at stake in US as Supreme Court hears case today
10:13 am
Coronavirus: Indonesia seizes half a million masks amid panic buying
10:06 am
Chess Heights holds tournament in five locations
10:04 am
US airstrike hits Taliban
10:00 am
LASG arraigns woman for breaking son's head
9:58 am
Russia bans export of masks, respirators to fight Coronavirus
9:55 am
Widow plucks out 73-year-old man's eyes in Enugu
7:30 am
37 years after, Lagos metro line aborted by Buhari, still hurting
7:13 am
VIDEOS
VIDEO: Meet 5-year-old boxing prodigy, Ayomide, who wants to be world champion
[VIDEO] Abuja: Catholic bishops, parishioners march against widespread killings
VIDEO: They found his shirt, shoes, phone but where is Olatunfe, my son? –Father of missing man
METRO PLUS
LASG arraigns woman for breaking son's head
Widow plucks out 73-year-old man's eyes in Enugu
Man jailed for stealing recharge card, phone
Mentally-ill man stabs woman in Edo
Delta man commits suicide over wife's alleged infidelity
FCT police arraign UNIABUJA students for certificate forgery
Ogun schoolboy disappears during break
Ondo banks close at noon over robbery scare
Ex-cop, vigilantes arrested for brutality in Delta
HEALTH
Three per cent Nigerians covered by health insurance –Survey
LUTH to discharge Index Lassa fever patient
Ekiti corps members offer free health service
SPORT
I'll knock Pulev out in 11th round – Joshua
Local league players can excel in Eagles – Dikko
NFF, Rohr lure Zirkzee for Eagles
POLITICS
It'll be unwise for us to ban Okada in Nasarawa –Governor Sule
Ogun PDP crisis deepens as court suspends congresses
Supreme Court dismisses Ihedioha's application to sack Uzodinma
Ex-PDP candidate, Obaze, eyes Anambra govt ticket again
North-Central won't form joint security outfit – Nasarawa gov
'No minimum wage for Gombe LG workers now'
BUSINESS
Economic crisis forces 42 Lagos SMEs to shut down
Discos reject 17,657MW as power outage persists
South Africa enters recession, again Nigeria emerges Africa's biggest economy
We'll keep border closure agreement with neighbours –Buhari
FG inaugurates metals sector development committee
Manufacturing output rose by N4.33tn to N16.7tn
SPONSORED
Entrenching Happiness Through Global Synergy
Download the new PUNCH app
Download the new PUNCH app
PUNCH VIDEOS
VIDEO: Meet 5-year-old boxing prodigy, Ayomide, who wants to be world champion
[VIDEO] Abuja: Catholic bishops, parishioners march against widespread killings
VIDEO: They found his shirt, shoes, phone but where is Olatunfe, my son? –Father of missing man
VIDEO: I used my daughter's Law School fees for her ransom –Mother of kidnapped OOU graduate
[VIDEO] Coronavirus: With what I saw in South Africa, we are not prepared –Senator Boroffice
VIDEO: So This Happened (Ep 36) reviews SARS killing of footballer in Sagamu, Fury vs Wilder rematch, more
VIDEO: Coronavirus fears keeping customers away –Lagos' Chinese Village traders
Next SectionJust InClassic version
© 1971-2019 The Punch newspaper

12′ FEATURED
37 years after, Lagos metro line aborted by Buhari, still hurting
Published March 4, 2020


About 37 years after the Lagos metro-line project was aborted, the state has yet to recover from the colossal losses resulting from the action, RASHEED BISIRIYU reports
Expectations were high when the Lagos State Government signed an agreement with Interinfra, a consortium of 19 French firms, in the early eighties for the construction of a metro line.
Indeed, Nigeria was said to be heading on a path that would successfully address the chaotic traffic already being experienced then in Lagos.
Interestingly, the Lagos metro project commenced almost at a period similar rail projects were being developed in other major African cities including Cairo in Egypt.
The Lagos metro project initiated by the Lateef Jakande administration under the defunct Unity Party of Nigeria-led by the late sage, Obafemi Awolowo, at a total cost of N700m, was to be completed in two years.
Ironically, the contract was terminated in 1985, the year the rail project was meant to be delivered and the nation paid a heavy fine for this.
"We ultimately paid a heavy penalty, which could have been used to handle a substantial portion of the project," said a professor of political science, Femi Otubanjo.
Dr Abimbola Ogunkelu, a former minister, in an interview with our correspondent, said the metro-line project was disrupted when the Muhammadu Buhari-led military regime came to power on December 31, 1983, adding, "Movement in Lagos would have been much better and ease the difficulty of transportation in Lagos State."
According to Otubanjo, the general impression was that the cancellation was political and that the Buhari regime was said to be "unsympathetic to the UPN government, which was the party in power in Lagos that initiated the project.
"The other side, which the Buhari group tends to promote, is that Nigeria was already heavily indebted and that the country could not afford the indebtedness that would arise from the project."More in Home
37 years after, Lagos metro line aborted by Buhari, still hurting
NCDC boss in isolation after China trip, Reps move to suspend plenary
Lagos, Ogun, Oyo, Ondo assemblies pass Amotekun bill
South Africa enters recession, again Nigeria emerges Africa's biggest economy
Abducted catholic priest regains freedom in Benue
The civilian government that preceded the Buhari-led military administration was also said to be culpable as it was accused of laying the foundation for the eventual cancellation of the contract.
The Shehu Shagari-led Federal Government under the defunct National Party of Nigeria was said to be unenthusiastic about granting the required guarantee for the project.
It also reportedly delayed the approval of the 10 per cent first payment, amounting to N70m, to commence work.
Jakande's successor, Air Commodore Gbolahan Mudashiru, who was favourably disposed to the project after the committees he set up to review it had recommended its continuation, became helpless when a more superior power ordered its cancellation.
The man at the centre of the project, Jakande, said many years later, "Reflecting on the metro-line project, I think it is a major disservice to many Nigerians. Imagine how many people would have benefitted. It would have made life easier and changed the face of transport in Lagos. Whoever cancelled it or gave the advice towards its cancellation didn't do right."
In a later interview, he bluntly blamed Shagari and his successor, Buhari, for the failed project.
He said, "President Shagari was angry for two reasons. First, I did not congratulate him on his re-election in 1983. Second, he stopped the funds because I was not his party member."
He added, "I later approached him and explained the problem facing the execution of the project and that the CBN had refused to release the N70m reserved for its take-off.
READ ALSO: TETFUND petitions National Assembly, FG over missing N359bn
"President Shagari said it was because there was fuel crisis. He said the CBN governor would visit him that evening and that he would get back to me after talking to him on the metro-line project fund. But the CBN governor said the funds could not be released at once. He asked me to withdraw as many times as possible, citing bad economy and increasing fuel crisis at the period as reasons."
The former governor explained that he had resolved to withdraw the money in line with the advice of the CBN governor, "but the military coup of General Buhari stopped the process."
Many have thus held Buhari responsible for the cancellation and this his political opponents used to taunt him, especially during electioneering.
But Buhari said the decision to cancel the contract was to avert plunging the nation into deeper financial mess of taking more loans, adding that it was unfair to continue to tag him as an enemy of Lagos for taking an action he considered was in the national interest.
He said, "Then, we didn't know how much debt was (hanging) on us as a nation and we felt that we should not add another N100m to it."
A former Minister of Petroleum Resources and diplomat, Philip Asiodu, also confirmed that the state doled out so much to settle the contractors without constructing a kilometre of rail.
The Lagos Metropolitan Area Transport Authority also said, "The metro-line project was scrapped in 1985 by Muhammadu Buhari at a loss of over $78m to the Lagos taxpayers."
This was more than the amount required for phase one of the project, which the CBN failed to release. Investigation showed that as of the time of signing the metro-line contract, a naira was equivalent to about $1.5.
The metro line was designed to have 30 trains, each running 28.5km on raised concrete tracks from Marina to Agege. The 30 trains were expected to carry 88,000 passengers per hour to and fro.
Its execution was meant to be in two phases: the first from the Marina to Yaba; the second, from Agege to Yaba through Oregun and Ikorodu road. The two sections were to have 19 stations with two platforms.
While the Lagos metro was abandoned, Egypt and Ethiopia were reportedly making progress on their rail projects. They have not only been completed but continually improved upon for the benefit of their respective citizens.
Sadly, the traffic congestion the metro project was meant to address has defied several other measures introduced by the state government as more people continue to troop to Lagos, the nation's commercial capital, in search of decent means of livelihood.
Gridlock has remained a horrible daily experience on major Lagos roads. Several studies have indicated that motorists and other road users lose huge amount to the perennial Lagos traffic.
The about 22 million people residing in Lagos rely on road transportation, which is said to account for more than 90 per cent of all intra-city movements.
Meanwhile, the abandoned metro line has metamorphosed into a light rail project being developed by LAMATA on behalf of the state government.
The state government in the early 2000s under Bola Tinubu felt a compelling need to revive the rail project. It came up with the light rail network as a major component of a Strategic Transport Master Plan.
According to LAMATA, the STMP is a 30-year plan put together after a series of intensive researches on the future transportation demand of Lagos as one of the world's fastest growing mega cities.
It stated, "The new rail network covers seven major corridors of high commuter traffic demand within and beyond the metropolitan Lagos, extending to border areas of Ogun and Oyo states."
The initial $135m proposal was part of the Lagos Urban Transportation Project to be implemented by LAMATA.
The new rail project is designed to cover the entire state under a seven-line network code-named Red, Blue, Green, Yellow, Purple, Brown and Orange lines.
Real financial commitment for the project came under Babatunde Fashola as Lagos governor in 2008, with the state government approving N70bn for the construction of the Blue Line.
LAMATA started with the Blue Line, a stretch of 27km rail line, connecting Okokomaiko to Marina, with an estimated completion date of 2011.
But the contract awarded to China Civil Engineering Construction Corporation has suffered many delays, which LAMATA attributes to paucity of funds among other challenges.
Fashola's successor, Akinwunmi Ambode, also showed some commitment for the project before passing the leadership baton to Babajide Sanwo-Olu.
The Blue Line, a 27km railroad, is undergoing construction. It is also in the middle of Lagos-Badagry Expressway, which government is currently redeveloping into a 10-lane international gateway.
The Lagos State Governor, Sanwo-Olu, in December 2019 announced that the Blue Line would be fully ready at the end of this year and commercial operations to commence on the line in 2021.
YOU MAY ALSO LIKE: Mentally-ill man stabs woman in Edo
He said, "We are committed to delivering this project next year and ensuring its operation starts in 2021."
Apart from the Blue Line, the governor disclosed that his administration would be starting the construction of the Red Line (rail) project from Agbado to Marina, adding that advertisement had been made inviting investors for the construction of four other rail lines under a Design, Build, Operate, Maintain and Transfer model of Public-Private-Partnership arrangement.
Details of the first light rail line provided by LAMATA show that the proposed trains for the Blue Line are Electric Multiple Units, which are emission-free and not expected to pose environmental pollution problems usually associated with diesel locomotives.
It stated, "Initially, the Blue Line will carry 400,000 passengers daily with capacity increased to 700,000 passengers daily when the rail route becomes fully operational.
"To incorporate the use of the EMUs, a depot including power generating plant has been proposed for construction at the final station, Okokomaiko. The depot will serve as train maintenance and repair yard, sidings, final train destination, office complex and power station.
"The selected concessionaire will be responsible for providing rolling stock, operations and maintenance for a 25-year period.''
Although no dates have been announced for the other five lines, there are fears that they may also suffer the same long-delay fate experienced by the Blue Line.
Otubanjo and Ogunkelu said funding for the other rail projects should not pose any problem.
They contended that rail project in a city like Lagos remained a viable business that could pay for itself, adding that that both international lenders and private investors would be willing to invest.
"Lagos is such a massive economy where those in the private sector would be willing to invest," said Otubanjo.
Ogunkelu warned that government should only regulate the business and not control it if it must succeed.
He said, "With many millions of people moving on the train everyday paying about N100 per trip, there are financial institutions that will be willing to fund the project, provided that it is not government-run or dominated."
Copyright PUNCH.
All rights reserved. This material, and other digital content on this website, may not be reproduced, published, broadcast, rewritten or redistributed in whole or in part without prior express written permission from PUNCH.
DOWNLOAD THE PUNCH NEWS APP NOW ON
BUHARILAGOS METRO LINE CommentsClassic version
© 1971-2019 The Punch newspaper